Keshia Levingston - Realtor ®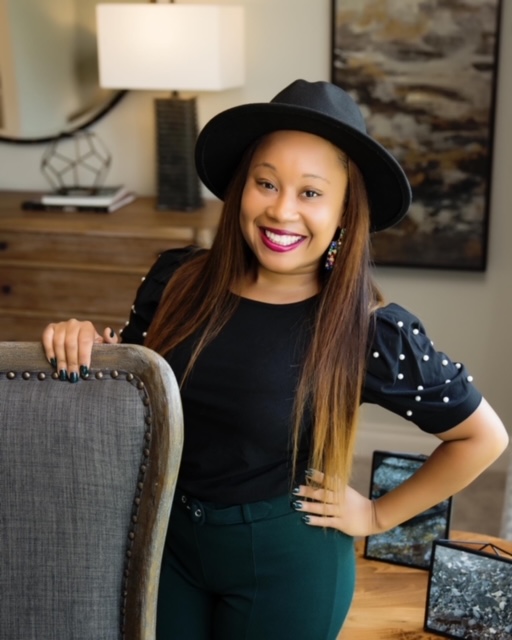 Meet Your Resourceful Realtor®
Representing first-time homebuyers, sellers, and investors, Keshia Levingston is an eXp Realty Realtor specializing in New Construction Sales & Leasing in the Southwest Houston area.
Keshia relocated to Texas from Louisiana and is proud to call Southwest Houston home. She understands the intangible benefits of living in and around Southwest Houston. The diversity, world-class food scene, established neighborhoods, and limitless opportunities are a few things that make this area a prime location. She has dedicated her professional career to educating Houstonians on her learned experience in first-time home buying and investing.
In 2018, Keshia purchased her first investment property but lacked guidance during the process, leading to avoidable and unfortunate mistakes. This unpleasant experience led her down the path to becoming a knowledgeable Realtor. Her mission is to assist, educate, and provide needed resources to prevent her clients from making the same unrepresented mistakes. Her passion for the industry, coupled with the satisfaction of seeing her clients transform from uninformed to empowered and well-educated buyers and sellers, keeps her motivated.
While working with clients, Keshia implements a personalized approach by adapting to the needs of her clients. Her goal in every transaction is to be a resource to her clients. She specializes in listening, guiding and providing necessary and vetted resources such as vendors, loan officers, down payment assistance programs, and relocation education.
As a self-proclaimed Resourceful Realtor, Keshia can help you tap into your equity by selling your home, and can also find you the property of your dreams – give her a call at  281-973-3042.
A house is not a dream home because of its size or color. It's about how you feel when you walk through the front door. This is about more than real estate. It's about your life and your dreams.
Find out How Much Your Home Is Worth
You're ready to sell your property. And, while you're looking forward to seeing the word "SOLD" posted from the curb, you know there's a lot to consider along the way. One of your first decisions is to select a real estate agent who'll join you in the process.




New Construction Education
I had the pleasure of working with Ms. Levingston as the contractor on a few investment properties. She is a very driven and professional individual. She definitely goes above and beyond and find the right properties for her investors. She's also very knowledgeable in what renovations to make to sell homes quickly. I highly recommend her.
Keshia is prompt with following up on requests and pays attention to the needs of the customer! Highly recommend her! Great customer service!
Ms. Levingston will go above and beyond for you. I've had the pleasure of doing business with her. She's very patient and will work with you on anything. She will not let you down.
My children and I are so excited to be moving into our New Rent Home. Thanks to Keshia Levingston! She returned all my phone calls worked around my schedule and most of all she took the time out to make sure that I had all my documents that was needed. Ms. Levingston was nice and friendly. I would recommend her to anyone that's look to own or rent a home. She is the best. Thanks Ms.Levingston for helping put a smile on my children face.